You might be reading this because you've already decided you're going kayaking in Canada and want to find THE place to go. Or you might be reading this because you have no idea where you want to paddle and want to find the best place to kayak in Canada!
Either way, we've got you covered for your next kayaking trip in Canada!
So, why Kayak in Canada?
Canada is home to some of the most beautiful sights on Earth! With an endless number of lakes all offering a unique experience, the shorter answer is: Why not Canada?
The diverse wildlife in the country is something you've got to see for yourself. There's no better way to immerse yourself in the breathtaking wilderness than to hop in a kayak and paddle away from civilization for a while.
Among the scenery to see are temporal forests, mountains, and pristine coasts all thriving with animals like bears, whales, sea lions, and fish.
With so much to see and so many options for lakes and rivers to go, how on Earth can you pick just one?? To make your choice easier, let's look at the top 5 kayaking destinations in Canada.
What's the right destination for you?
Choosing your ideal kayaking spot is all about the experience you want to have. Different regions of the country provide a different kayaking experience depending on your level of comfort and expertise with paddling.
Are you looking to boost your physical and mental strength with a challenging adventure? Or are you ready to leave life's stresses behind for a relaxing and leisurely trip?
Regardless of your preference, Canada's top 5 kayaking destinations provide a wide range of rapid classes and skill levels to choose from for an unforgettable adventure!
1. Haida Gwaii, British Columbia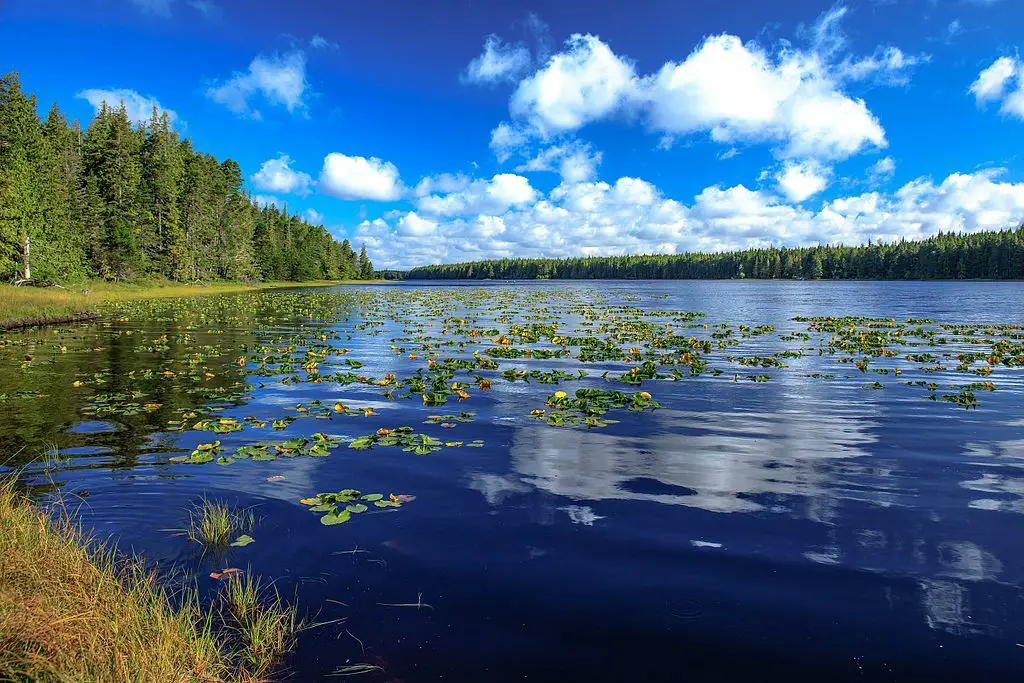 Haida Gwaii is a long line of small islands home to beautiful coasts and wildlife that both expert and novice kayakers alike can enjoy. This makes it one of the top kayak destinations in the world!
Experienced kayakers looking for a challenge have the option of heading to the west coast for more rigorous rafting. Multi-day expeditions are the perfect way to see all that Haida Gwaii has to offer, from whales and sea lions to wolves and deer and bears (oh my!).
The West coast is great for less experienced kayakers to explore the beautiful sheltered bays on a day tour. Day tours provide the perfect way for you to see the island chain's beauty at a more leisurely pace.
Check out this article by Fish'n Canada as to the fishing here (scroll down)
2. East Coast Newfoundland
Looking to cruise, but also see it all?
The perfect place to come face to face with amazing marine life in Newfoundland. A variety of whales and seals can be spotted in the beautiful waters while colorful sea birds circle overhead.
While there are single-day tours available, the best way to make sure you catch a glimpse of all the sights Newfoundland has to offer is on a multi-day tour. Single-day tours range from 2 hours to a full day, while multi-day tours range from 2 to 5 days.
Another perk of kayaking on the east coast of Newfoundland is being able to paddle among icebergs. You don't see that every day!
Here's another piece from the Fish'n Canada show on the fishing in Newfoundland
3. Algonquin Provincial Park, Ontario
Algonquin provides flexibility with your paddling choice of a canoe or kayak as well as guided tours or self-made routes!
Commonly sought out areas in Ontario's largest park include the beautiful Misty Lake, Ragged Lake Loop, Barron Canyon, and Cedar Lake.
Other activities you can do in Algonquin park include hiking, camping, and fishing! There are countless species of fish in the lakes and streams found here, making it a great time to try your hand at catching supper!
Check out this Outdoor Journal radio segment on Algonquin Park Brook Trout!
4. Churchill River, Manitoba
If yes, Churchill River may be for you!
Along the mouth of the Churchill River at Hudson Bay, you may see polar bears, seals, and beluga whales! The beluga whales are known to playfully swim alongside kayakers.
Besides kayaking, this relatively serene river provides you with the opportunity to paddleboard or snorkel for an even closer encounter with the friendly whales!
Don't worry, if you're a little uneasy at the thought of being in a large river basin with enormous, gentle creatures, guided tours are available.
5. Deep Cove, British Columbia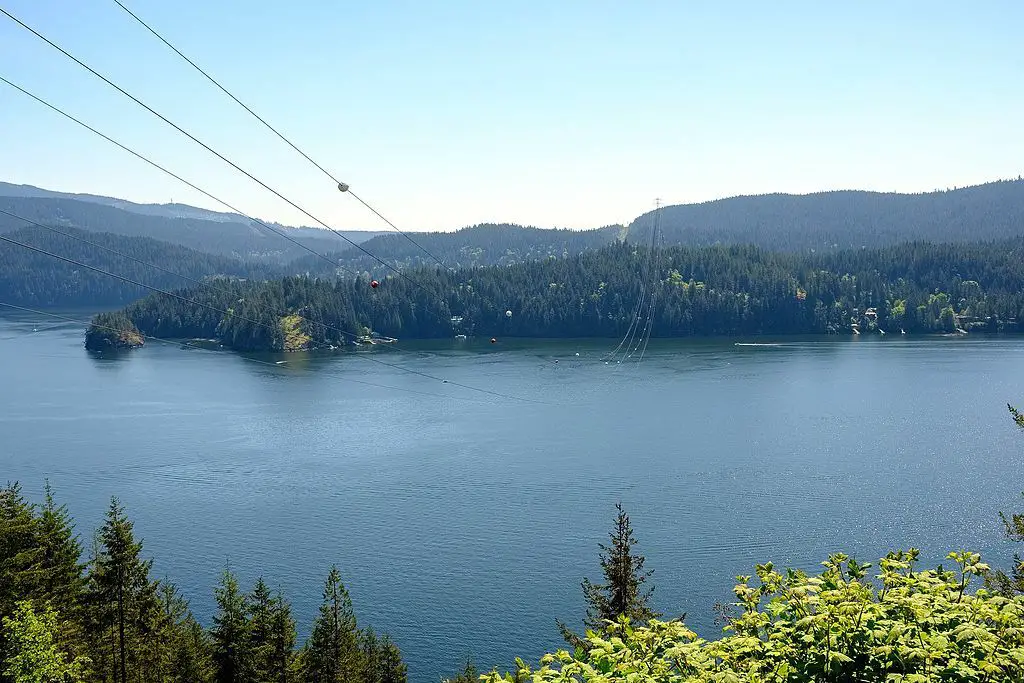 Deep Cove offers unique scenery with wildlife and mountain views not far from the city. The small-town vibe is perfect if you're not up for venturing far into the wilderness. This is one of the most beautiful locales to kayak in Canada!
They have kayaks available for rental if you're just looking to explore the shores. There are plenty of animals to see in the vicinity, from seals to otters to jellyfish!
The ambiance is a relaxing one with the option of guided tours or going at your own pace. Deep Cove is a quaint town that provides the opportunity to pop into shops and markets post kayaking!
Time to plan your trip!
Canada is full of life and wonders best experienced out in the open waters on a kayak. It's just you and nature and extraordinary memories.
With so many spots for kayaking, no matter where you choose to stay in the country, you're bound to be close to a great kayaking destination.
Now that you've (hopefully) chosen your destination, it's time to start planning the trip of a lifetime!