With the ice nearly or already dropping out of Ontario lakes, it's a time when the ice rods and reels are put away and the long sticks are back in action. It is also a time when boats hit the launch ramps and can once again, run trolling patterns, cast the cold-water shallows or vertical […]
I've always been a bass fisherman. Stuck on one species of fish now that I've moved up to Bancroft in Northern Ontario, my neighbor's introduced me to lake trout fishing on the ice. And now they will be showing me steal line fishing for Lakers as well this summer.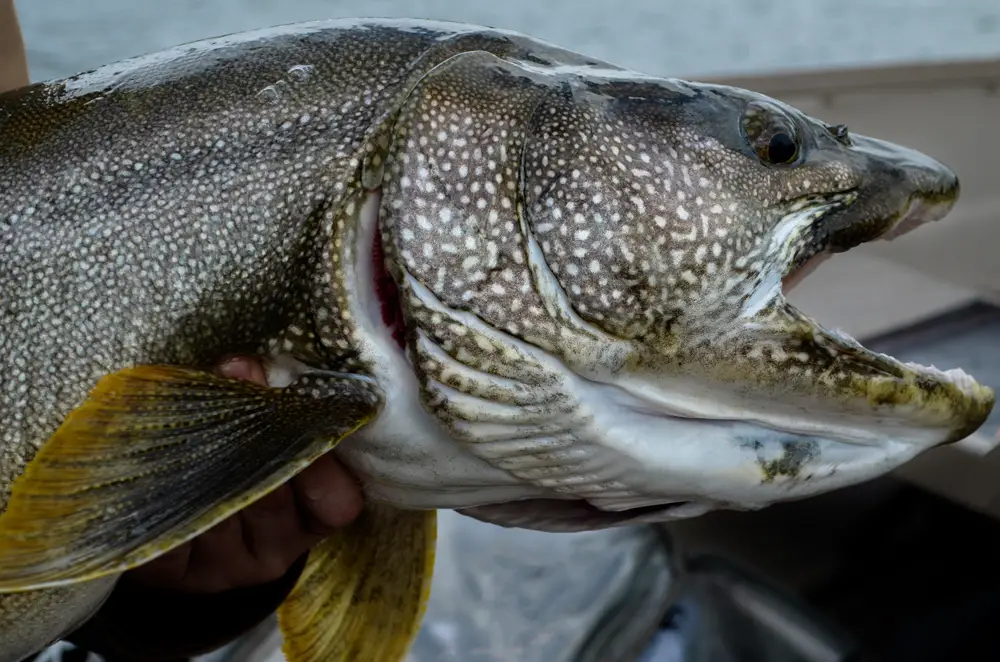 Does the thought of a big fish towing you around the lake in your boat excite you? We know it excites us because we've had this thrilling experience. In freshwater, one of the strongest "tow-trucks" of all fish species is the Lake Trout. They pull like a low-geared winch and seemingly never give up. This […]
The go-to guide in Algoma for the Fish'n Canada crew is Tyler Dunn. Is Tyler an ice fisherman and does he provide guided trips in the winter? Angelo talks ice fishing and early season steelhead and lake trout with Tyler.
I'm a guy that's always loved the outdoor an always waiting for a new adventure. I'm always trying new lakes in sask or alberta seeing what each body of water holds. If I'm not doing that in backpacking the backcountry of alberta hunting an chasing big game.
My fondest childhood fishing memory is the first lake trout I ever caught, landed with my dad's help! Probably my proudest moment as a kid. This photo brings me back to evenings at the cottage in Haliburton where we'd troll around and watch the sun start to dip on the horizon.
I'm a military veteran and served in the infantry, and completed a tour in southern Afghanistan. My dad is an entrepreneur who worked his whole life building his small business. All said we've been busy but need to add some beautiful lake trout to our lives and we certainly aren't getting any younger.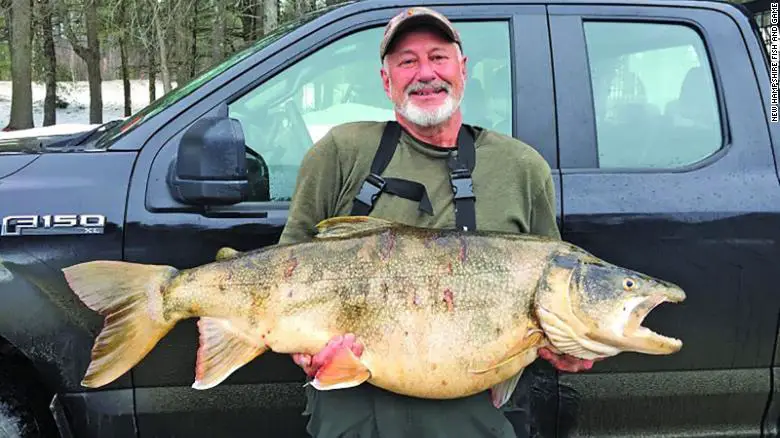 Although a 37 pound Lake Trout might struggle to vie for attention if it were caught north of the Nunavut or Northwest Territory borderline, it certainly would if taken in Canadian waters south of that. However, when you catch a 37 pound Lake Trout in the USA, now THAT'S an accomplishment… read on. View […]
My dad and I were fishing Douglas Lake and got caught in a rain storm. Just as it hit the fish started to hit the lines. We had a hard time getting the fish in the boat before the next fish hit. Ran out of bait and we just used fish parts next. They were […]
"Things fishermen know about trout aren't facts, but articles of faith." —John Gierach To many park users, trout fishing defines Algonquin. Hundreds of anglers dream of the yearly ritual of heading out on opening season day, paddling and portaging deep into the interior in search of trophy square tails and fat lakers, praying the ice […]