Waders in the Cold, Shorts and Sandals in the Warm (5 of 5)
Just because you are fishing from shore does not mean you cannot cheat a bit. To get some extra distance on your cast and reach that "unreachable" hotspot from shore, why not don the waders or walk in thigh-deep? Quite often, there is an inside edge of a weedline running parallel to the shore. Let me tell you, an inside weed edge can be magical when it comes to holding fish. But often they curve or turn away from shore making them too far to cover. This is where wading comes in. You may not be able to reach all of these spots, but even one could be a game-changer.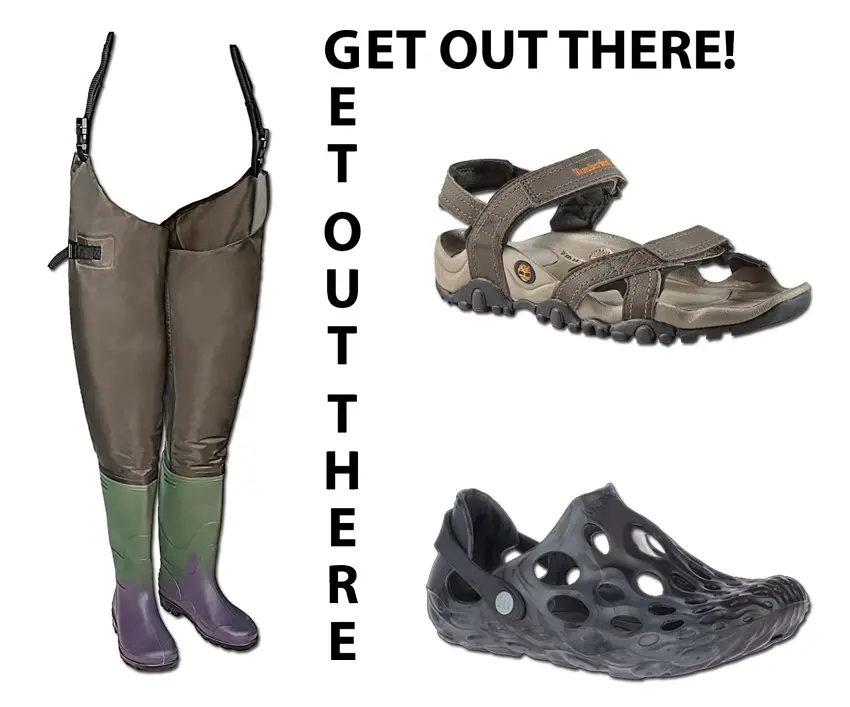 The bonus is—like some of Canada's 2020 fishing summer so far—if the air temperatures are hitting the mid- to high-30s Celsius, why not have a bit of a cool-down?
In Closing
Hopefully, you found these shore fishing tips helpful. I would love to hear fishing stories from anyone who has tried some of these tips and techniques. Please leave me a comment below and send a pic or two to our Fish'n Canada Fan Page.
Hungry for more shore fishing tips and information? Check out our previous article detailing our Top Five Shore Fishing Spots in Southern Ontario.