| | |
| --- | --- |
| Location: | Muskoka Lake, Ontario |
| GPS: | N44º 57.500′ W079º 23.609′ |
| Species: | Walleye, Northern Pike, Smallmouth Bass |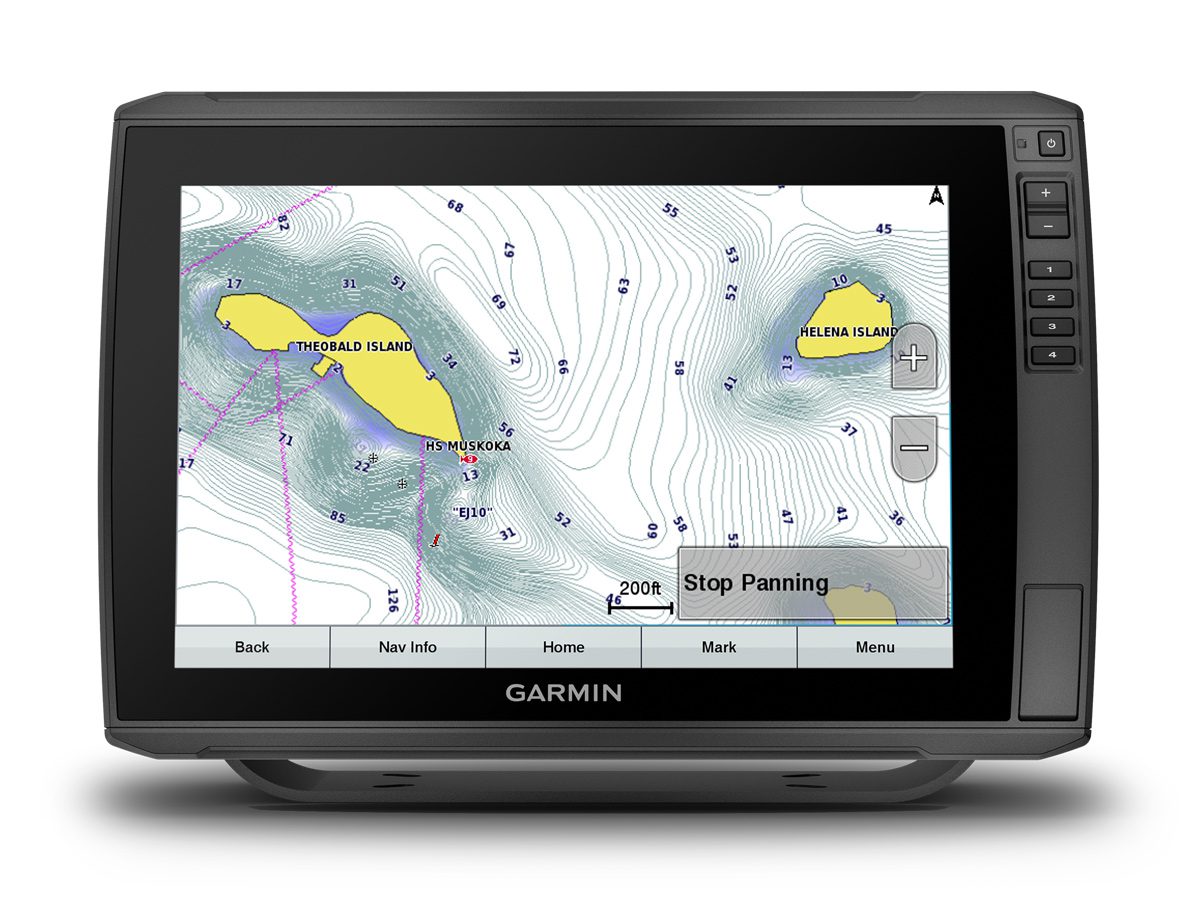 This Hotspot is a point for Walleye, Pike, and Smallmouth Bass.
If the fish are cranked up, then throwing 3-5″ plastics are your best bet. If the fish are slow and lethargic, then you may have to switch to live bait.
When using the Traditional, Down Vu, and Side Vu screens on our Garmins, fishing spots like this one are fun to dissect because of the strong signal sent back from the solid rock bottom. Due to the absence of weeds, fish are easy to see as well.
Work this entire Hotspot area from shoreline to deep; the fish could be anywhere on it.
Baits: Swimbaits, Grubs, Live Bait
Presentation: Drifting, Trolling, Casting
Water depth: 2-20+ feet