By Pete Bowman
I love fishing in the fall, even if it's a snotty overcast windy day. Reason being, Hawgs are for the taking. With that said I recently headed out in quest of a big Largemouth. There is nothing like a big green monster with perfect markings and my thumb in its mouth!
I wanted to travel north in order to avoid other anglers and fish in clear water conditions. The Haliburton area is perfect for this. It makes for a nice Sunday morning drive.
As I arrived the weather was stable but still quite overcast (the day before had quite a bit of rain) with little wind. The water started out at around 62.7 degrees, not bad at all.
It didn't take long to hit into my first Largemouth, a nice fish on a SquareBill crankbait. I love throwing these in waters in the 60's. The slow wobble seems to drive fish nuts.
As the day progressed I could see a definitive pattern, lots of fish hitting the crank but none hitting a Jig & Pig (my favourite for big fall Largemouth) so I knew I had to change up.
Now fortunately I found the right plastic bait but unfortunately the big girls wouldn't commit to it. Going back a couple of weeks Angelo and I tried some new Megastrike http://www.megastrike.com/ product on the St Lawrence Smallmouth bass (Mega Tube & Mega Bug) and they worked great. My bait of choice for this outing was a Mega Tube (I figured I would need a small profile since the Jig wasn't working)… a scent loaded solid headed tube bait with distinctive crayfish features. The owner of the company Bobby Urig is a lure making machine and always puts out good product. This tube is no exception. I went from no bites on the jig to tons of bites on the Mega Tube. In fact I had a giant that bit the tube but for some reason I didn't hook it… that kills me.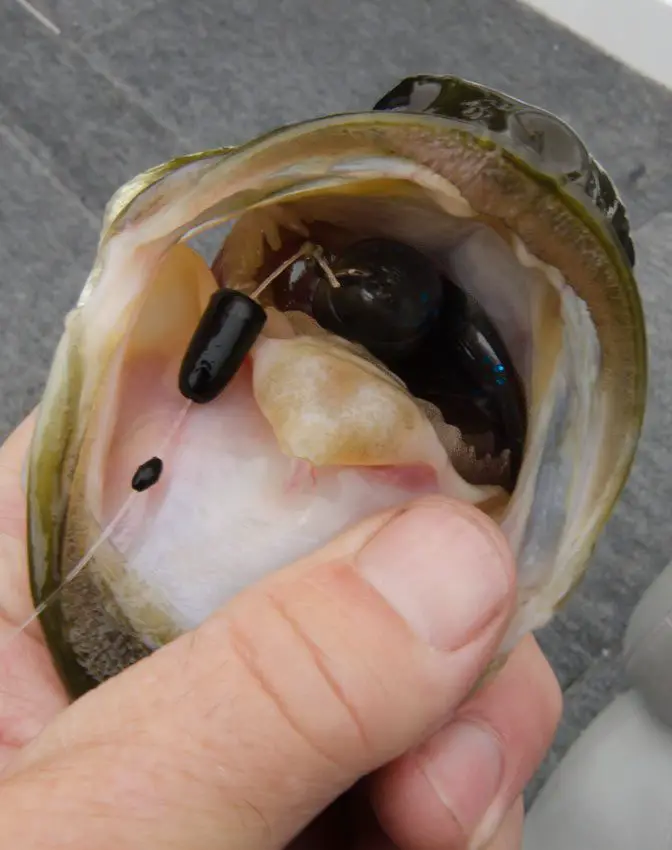 As with all fishing excursions there always seems to be a minus to the day. My minus for this day was after pulling the boat out of the water, I discovered a lovely wrap of braided fishing line around my prop. I just went through that same crap last year and it cost me over 400 bucks to fix it… not cool!
[jwplayer mediaid="5435″]
This is a definite downfall to Braided fishing line
[jwplayer mediaid="5451″]
C'mon people, pick up that fishing line!!!
All in all, even with no big fish and hopefully no cracked or damaged propshaft seal, this was a great fall fishing day. Not only did I get to work on my Crankbait execution but we definitely have a new Tube Bait in our arsenal here at Fish'n Canada and that my friends, is a good thing!