The Stories that Matter and the Fuel to your Bar Banter – Canadian Fishing and Hunting News from the Week of January 7th, 2022
Although news has never been so abundant, finding relevant and reliable stories has never been more difficult. Thankfully, Fish'n Canada has you covered. From fishnados to decoy shooters, here are all the stories from this week that matter to the Canadian outdoorsman!
Manitoba hunter fined $486 after shooting deer decoy from road
Last Friday, the Province of Manitoba released their quarterly Conservation Officer Service Enforcement Update, a comprehensive list of fish and wildlife infractions that have occurred over the last month.
While the list was long and full of noteworthy infractions, one particular instance caught our eye.
In order to catch poachers during southern Manitoba's deer season, conservation officers often employ the use of decoys and monitor any disturbances that could suggest unlawful hunting. During this year's season, the disturbance was rather obvious as conservation officers watched two hunters stop on the side of the road and walk back towards their whitetail decoy.
"A female hunter knelt on one knee in the middle of the road and shot twice at the decoy." said the report.
As a result, officers quickly stopped the individuals and issued the shooter a $486 ticket for shooting from a public road within a municipality.
For the rest of the infractions reported this quarter, check out the full list at the link below:
https://news.gov.mb.ca/news/index.html?item=53101
Fish fall from the sky in Texarkana, Texas
Our second story is not from Canada but is very interesting nonetheless.
As reported right here on FishnCanada.com, 2021 ended on a strange note in Texas when fish began falling from the sky during a thunderstorm on Wednesday, December 29th.
According to the Dallas Morning News, residents from at least four different locations reported seeing fish falling from the sky on Wednesday evening and Texarkana officials reportedly received multiple videos of fish flopping on the ground of parking lots like the one pictured above.
But is this the first time this has occurred? And what causes this strange phenomenon? Find out at the link below!
Ontario's new Wild Pig regulations officially kick in
In response to this fall's wild pig incident in Pickering, the Ontario government has launched a plan to stop the spread of one of the most destructive invasive species on the continent.
"In Ontario, a small number of Eurasian wild boars have been imported and raised as alternative livestock on farms for meat." stated the Ontario Government. "To protect Ontario's natural environment and domestic pig industry, the Eurasian wild boar will be phased out of Ontario by 2024."
The new regulations included in the plan can be found below:
Pig ownership
"As of January 1, 2022:
live pigs are not permitted in provincial parks or conservation reserves
It is illegal to release any pig into the natural environment
If a pig escapes or is otherwise released, owners must:
As of January 1, 2022
The import, possession, transport, propagation, lease, trade, buying and sale of Eurasian wild boar and their hybrids is prohibited.
Anyone who possesses Eurasian wild boar or their hybrids on January 1, 2022 is eligible for a two-year exception period (January 1, 2022 – December 31, 2023), provided the Ministry of Northern Development, Mines, Natural Resources and Forestry is notified by March 1, 2022.
Notifications can be provided to wildpigs@ontario.ca or 1-833-933-2355 and must include the following information:

owner's name
contact information
location and number of Eurasian wild boar and hybrids
Following the two-year exception period, prohibitions will apply to all Ontarians."
Hunters and property owners
"As of January 1, 2022, hunting pigs in Ontario is illegal."
For more on this plan, check out the link below:
https://www.ontario.ca/page/invasive-wild-pigs-ontario
Ontario introduces new boating regulations to stop the spread of invasive species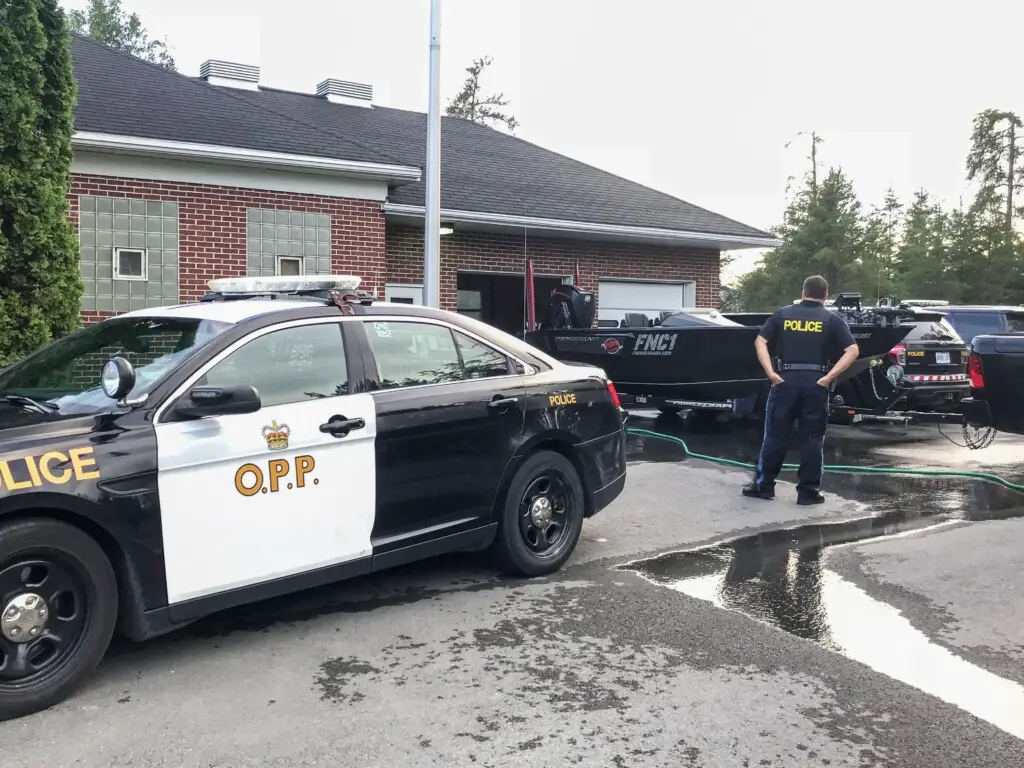 2022 has brought with it a lot of new regulations, many of which are dedicated to slowing down a wide variety of invasive species that have continued their spread throughout the province.
As part of this goal, January 1st saw the government of Ontario initiate their Boaters Action Plan, a set of new regulations designed to reduce the occurrences of boats accidentally transporting invasive species such as Zebra Mussels from lake to lake.
The new regulations, in their current language, can be found below:
As of January 1st, 2022, Ontario has regulated watercraft (boats, canoes, kayaks) as a carrier of invasive species under the Invasive Species Act.
Boaters are now required to take the following steps before transporting a boat or boat equipment overland:
remove or open drain plugs to allow water to drain from the boat or boat equipment
take reasonable precautions to remove all aquatic plants (weeds), animals and algae from any boat, boat equipment, vehicle or trailer
Before reaching a launch site or placing a watercraft in any body of water in Ontario, boaters are required to ensure their boat, boating equipment, vehicles or trailers are free of all:
aquatic plants
animals
algae
As many of you are probably thinking, the terms reasonable precautions and free of all seem to conflict. In response, the Ontario government includes that:
"These rules recognize that it may not be possible to fully remove all aquatic plants, animals or algae (for example, hidden zebra mussels or small plant fragments in hard to reach locations) when removing the watercraft from the water at the launch site. Boaters can do a more thorough cleaning of their boat, utilizing special equipment, such as pressure washers at a more suitable location, to ensure their boat is completely free of aquatic plants, animals and algae."
Fish'n Canada also had a few opinions on the new regulation:
"An instance in where people need to be extremely careful," says Angelo Viola "is where if the fishing is tough in one lake, and anglers then decide to hop over to the next lake. Without any pressure washer around, that may lead to problems".
"Bunk trailers are common for fishing boats" continues Pete Bowman "however, once a boat sits on those bunks, it's almost impossible to rid any weeds or invasive intruders from them. Even recently crushed dead (by the boat's weight) Zebra Mussels, for instance, could create an issue."
"Before you back your empty trailer into the launch," says Ang "give the carpeted bunks a good wipe with a rag, your snow brush and scraper, etc."
---
Have a story we missed? Send us an email at info@fishncanada.com