Ang and I are probably boarding a British Airways jet right about now, on our way to the UK for our annual visit to again spread the good word about the amazing fishing that Ontario Canada has to offer.
This time we are heading to Manchester. The show we are attending is called the Northern Angling Show. Thus far in our UK travels, we certainly have made some great contacts and acquaintances. As soon as we mention the abundance of wild Carp available province wide, the Britts immediately open their eyes wide as their jaws drop.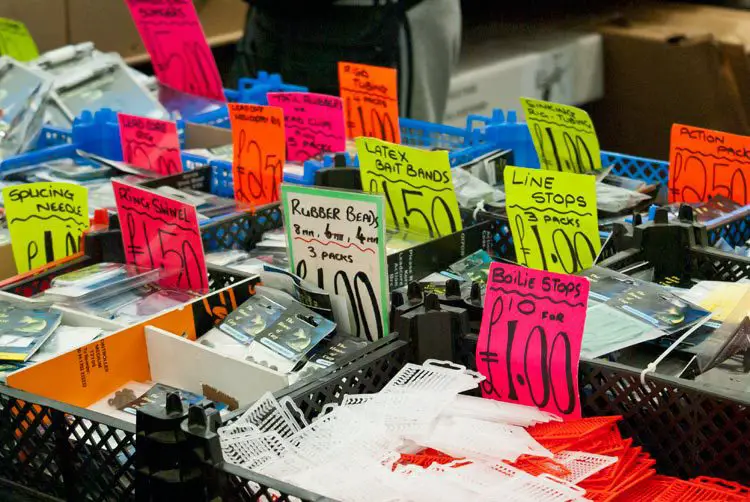 You have to realize that over there, fishing for Carp is done almost exclusively on private water with raised fish that have been imported into a pond or lake, then fed not only to keep alive but to make into a plump butterball of a fish. Catching ol' Butterball is anything from easy, since everyone and their kid is after the same fish. We always wait for "the reaction" when we tell them that here in Canada we just fire out some feed corn from crown land, cast out our rather simple set-ups and wait for the almost guaranteed bite. When we follow that up with our Pike, Walleye and Bass stories, they go away with dreams of travel, we move on to the next interested bloke and of course our job is done.

The Britts love their Carp gear
Should be a good time, hopefully we can keep you updated and we'll catch you on the return… G'day mates!