When I first became obsessed with carp fishing seven years ago (with a particular interest in urban carp fishing), it was mainly due to their enormity and endurance. However, I feel there is something to be said about the sport's accessibility. 
Being a university student, money seldom stayed in my pockets for long. At the time, I was an avid angler—albeit not an overly skilled one—and had been for over fifteen years. I was a multi-species angler looking to expand my horizons whenever an opportunity presented itself. 
Well, seven years ago, while wandering the shore of Peterborough's Little Lake, I met a gentleman named John Bernier. John was nicknamed "The Macaroni Man" because he used Kraft Dinner cheese powder and noodles in his carp bait concoctions. He was an approachable individual, and I credit him with introducing me to the incredibly addicting sport of carp fishing. 
Right out of the gate, I fished what is considered by many in Ontario as a carp Mecca, Peterborough's Little Lake. This urban carp fishing was my introduction to the sport, and it really solidified the notion that one could enjoy angling without the luxury of a boat—and sometimes right in the middle of the city. 
Making Fishing Inclusive
Since those early days, I have always had an appreciation for urban/inner-city fishing. As an educator, an angler and an avid conservationist, I feel that there is value in making angling as inclusive as possible. By doing this, we stand a better chance at having more eyes on the front lines to report injustice while providing a meaningful connection to nature, producing conservationists and environmental stewards with a sense of responsibility to look after our ecosystems. 
So, how can we do this? Well, one solution I have posed is to showcase fishing not at an expensive fly-in lodge, but rather right in the heart of the city. This is something the Toronto Urban Fishing Ambassadors and the MNRF's Learn to Fish program have done very well.
Last year, I aligned myself with the Urban Carp Collective, a worldwide community of anglers who showcase the potential for urban waters—with an emphasis, of course, on urban carp fishing. Many of the members have videos of them riding their bikes to little park lakes in their surrounding area and landing some remarkable fish. It just goes to show that without the luxury of a boat, or even a car, one can experience world-class fishing. Until 2017, I enjoyed this amazing sport without a vehicle of my own, relying on the ole heel-toe express—and you can, too.
In no particular order, here are my Top Five Urban Carp Fishing Destinations in Ontario:
Top Five Urban Carp Fishing Spots | 1. The Toronto Islands | Toronto, Ontario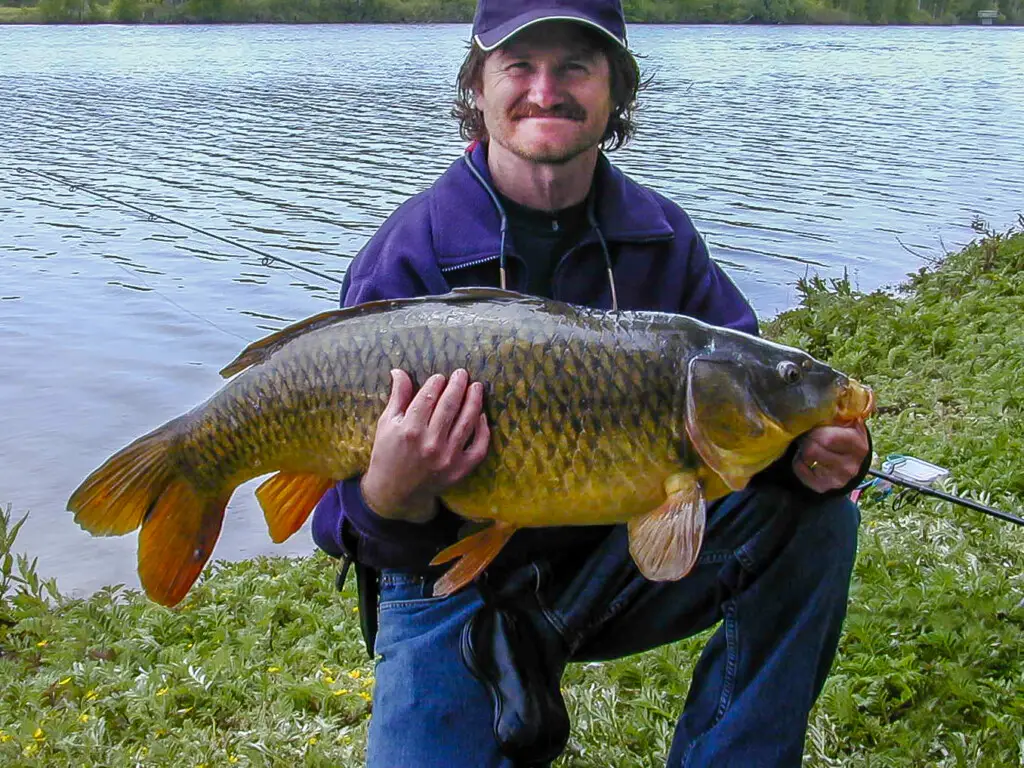 Toronto is, without question, one of the greatest hotspots for urban carp fishing in Ontario. The number of swims that one could fish along the Toronto and GTA waterfront is endless, but we will focus on one particularly attractive hotspot, The Toronto Islands. 
Located a short ferry ride from the heart of Toronto's harbourfront, this is a truly stunning urban park. The archipelago is loaded with features for the whole family, including theatres, beaches, bicycle and kayak rentals, a small zoo and even amusement rides! Made up of fifteen interconnected islands joined by bridges and pathways, The Toronto Islands Park has many small lagoons, ponds and channels, which are hotspots for big carp. 
It isn't uncommon for fish in excess of thirty pounds to be spotted and captured here. But water access is plenty, so pack light and be willing to move around. Too often, carp anglers (myself included) put all of our eggs in one basket, hunker down in a swim all day, and are unwilling to move to another location that could present more bite opportunities. 
With the numerous features the islands have to offer, I recommend a smaller, lighter "stalking" set up (eight- to nine-foot rods), baiting up a few promising swims, and running a rig and bait you are confident in. Then, wait to see where the fish feel most comfortable feeding. Just remember, you are at the mercy of the ferry schedules, so plan your trip accordingly!
Top Five Urban Carp Fishing Spots | 2. Rideau River and Canal | Ottawa, Ontario
Did you know that near Ottawa there lies a small village called Carp? And a river runs through it called the Carp River? Can you take a wild guess as to why these names were chosen? If you guessed that it was from the abundance of carp found in the Ottawa River and its many tributaries, then yes, you are spot on! 
Our nation's capital, rich in heritage, culture and gorgeous architecture, hosts some stunning backdrops for urban carp fishing. The Rideau Canal is a popular place for ice skating and Beaver Tails during the winter months, but have you ever thought about wetting a line for some carp there during the warmer months? Perhaps these photos will put the thought in your head!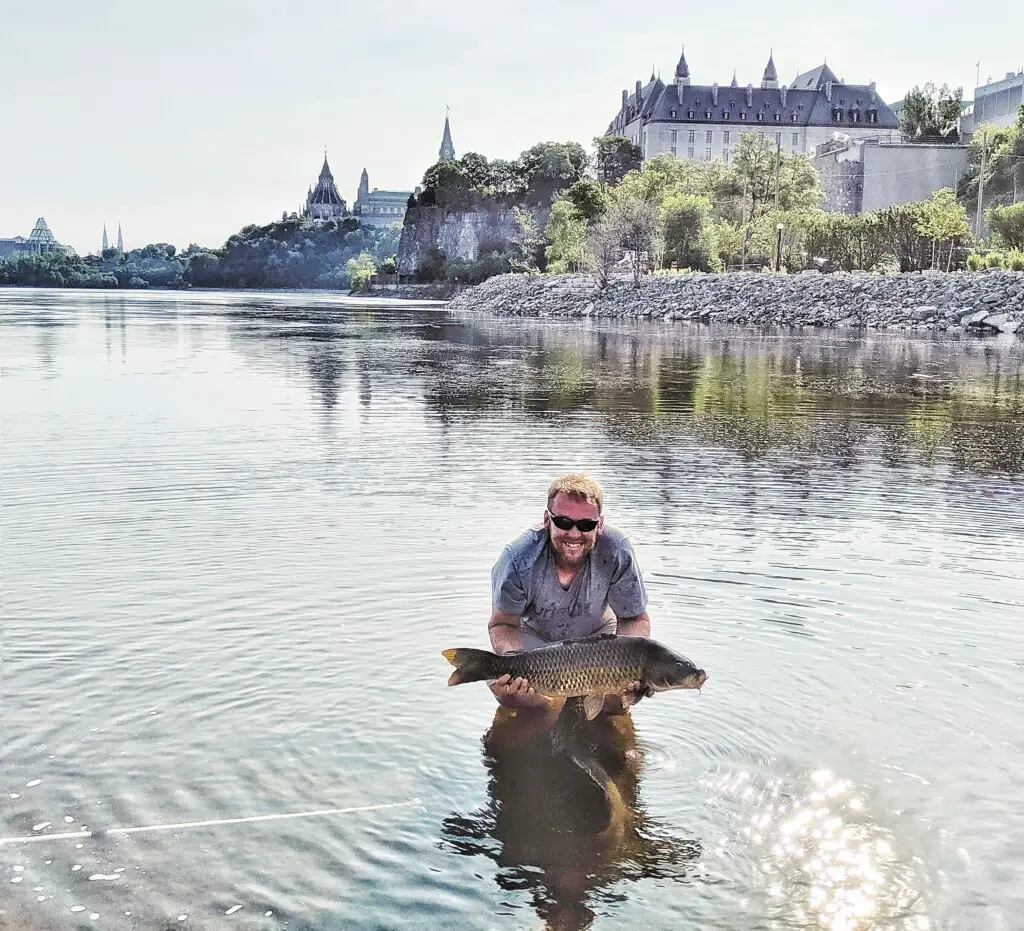 Stunning Waterways
Ottawa's Rideau River and Canal are stunning waterways with several green spaces and parks backing onto them. The hustle and bustle of the concrete jungle is mere meters from where you sit with your traps set. Because there are so many attractions and institutions like Carleton University found on the canal and riverfront, public transportation is abundant. So navigating and exploring potential swims is much easier for those without access to their own vehicle. 
As with approaching any new water, be sure to introduce bait into a few prospecting swims to determine where the fish are most confident feeding. With a system like the Rideau, there is a great deal of water for these fish to navigate. It's common for carp to require a few days of consistent offerings before they finally view a location as one worth hanging around in. 

Top Five Urban Carp Fishing Spots | 3. Kingston Waterfront | Kingston, Ontari

o
At one time, Kingston was the capital of Canada. This was back in 1841 when Canada was still considered a Province of the British Empire. However, within a few short years, Kingston lost this title because its proximity to the United States and expansive waterfront made it vulnerable to attack. Note how the biggest concern was its location on the water. This is not a concern anymore. Instead, it makes Kingston a very appealing spot for some urban carp fishing.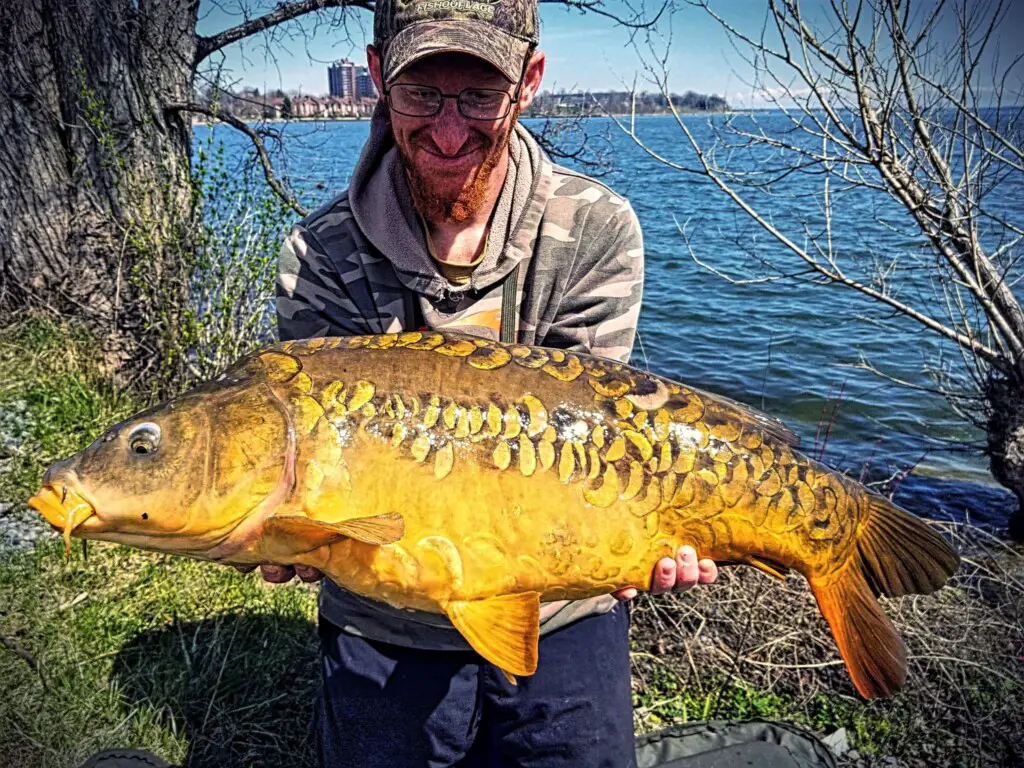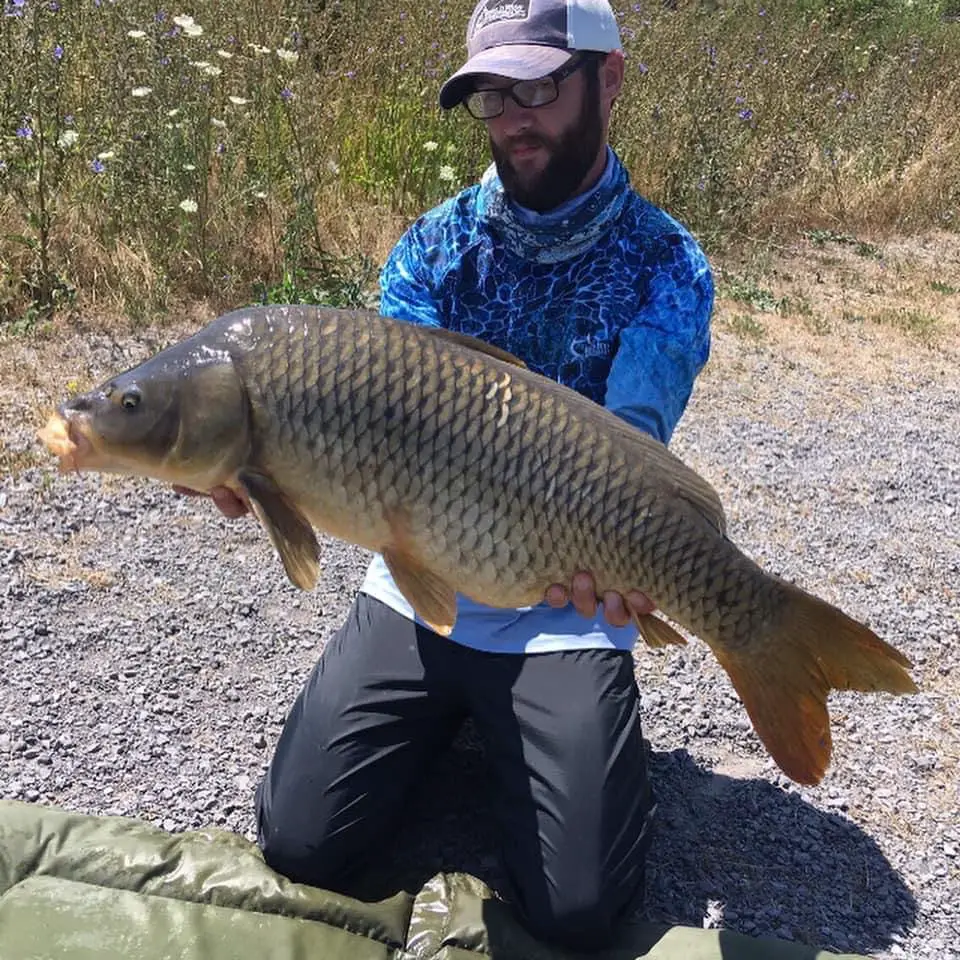 Kingston's waterfront is massive, with many trails and parks that back onto the beautiful St. Lawrence River, the Cataraqui River and Collins Bay. This ample waterfront access provides so many opportunities for carp fishing almost year-round. Rather than approaching this venue with a "stalking" set up and being mobile, I feel that arming yourself with a twelve-foot carp rod is ideal. This is helpful for being able to hit distance in case fish are cruising farther away from shore. Counter to the Toronto Islands, you may want to pre-bait for a few days prior, then hunker down in a swim. Just be ready to accept defeat if it doesn't go the way you had hoped. 
Trust me when I say that sometimes the wait is worth it; the quality of fish you can catch from Kingston's waterfront is nothing short of world-class. 
Top Five Urban Carp Fishing Spots | 4. Little Lake | Peterborough, Ontario
Peterborough was once my home, and it is the location where my love for carping began. It was on the banks of Little Lake where I first dipped my toes into the world of carp fishing. I didn't know it at the time, but Peterborough and the Kawarthas are considered a carp fishing Mecca. Even European carp anglers make the voyage to this hotspot.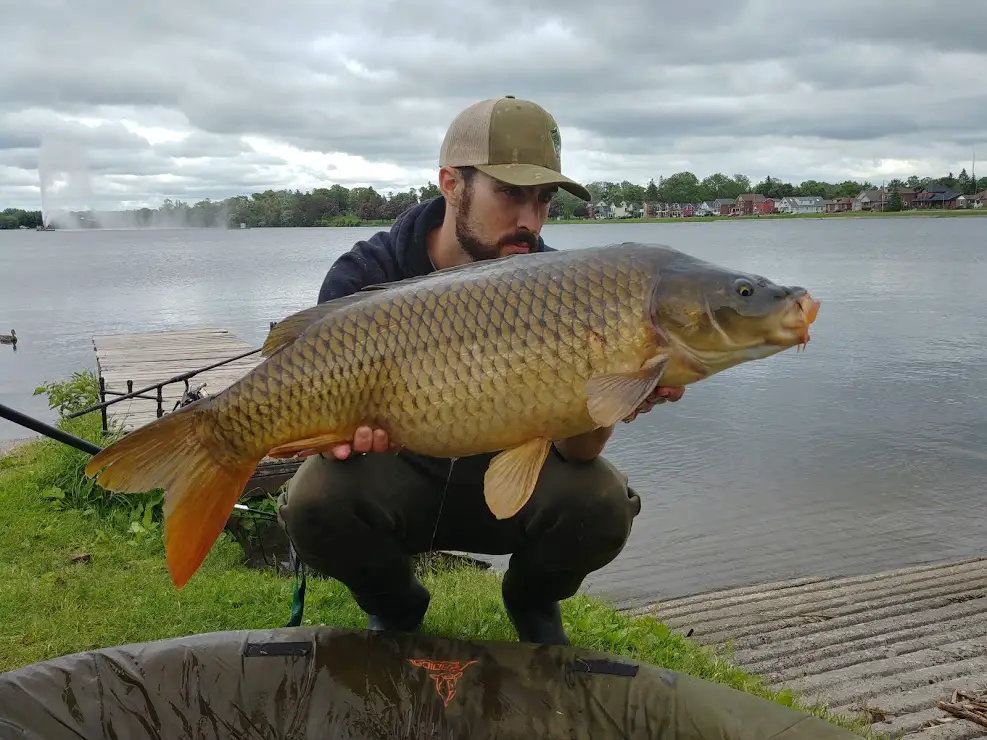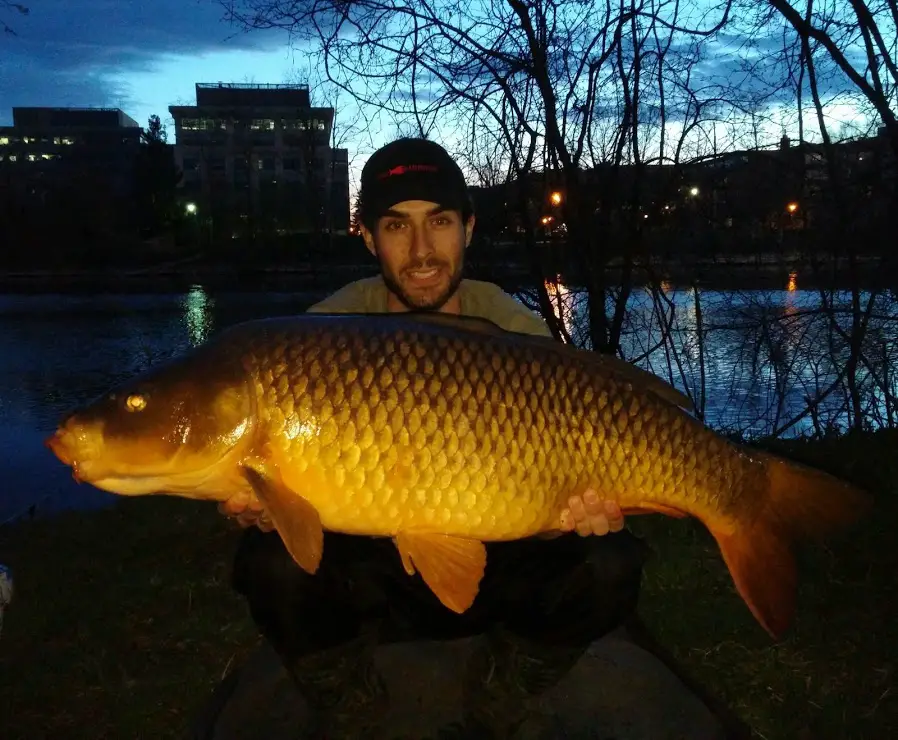 Little Lake is a man-made lake created during the Trent-Severn System's logging era in the nineteenth century. The lake acted as a collecting basin for logs drifted downstream from up North. The site of what is now Del Crary Park (home to Peterborough Musicfest, the city's free summer concert series) was once the MacDonald Lumberyard. The lake is nestled in the heart of Peterborough's downtown, and as Pete Bowman would say, "It is virtually laden with carp."
High Traffic Carp
In 2016, co-host Pete Bowman joined Will Muschett for an action-packed day of carp fishing in downtown Peterborough. The resulting episode, "High Traffic Carp", was a highlight of the year.
I have put in my hours at that lake and have been rewarded with some genuinely stunning fish. There is something special about listening to Peterborough Musicfest's headline artist while you relax along the lakefront. With a line in, of course! 
Perhaps the most attractive feature of Little Lake is that it is indeed a small body of water. This makes locating fish a great deal easier as one can circumvent the lake and read bathymetric charts quickly and easily. Little Lake also has a great deal of public access and a number of notable swims. So you won't be hard-pressed to find a location with good, varying depth and features. One tidbit of advice I will offer about Little Lake is to use yellow bait. Yellow is good! 
Top Five Urban Carp Fishing Spots | 5. Hamilton Harbour | Hamilton, Ontario
Hamilton, the Steel City, is the location of one of the most well-known urban carp fishing destinations in Ontario, Hamilton Harbour. Located on the most western tip of Lake Ontario, Hamilton Harbour is a very well-known water to carp anglers worldwide. Numerous local competitions and socials are held all along the harbourfront regularly, and the reason is simple: It is jam-packed with carp. 
The location is not only renowned for its incredible fishing opportunities but also its many attractions. It's got a notable naval vessel, a playground for the little ones, a donut shop and many more surprises that await you at each pier. The harbour covers a vast area of the waterfront, and, depending on where you are in the harbour, you will find yourself looking into varying depths and bottom compositions.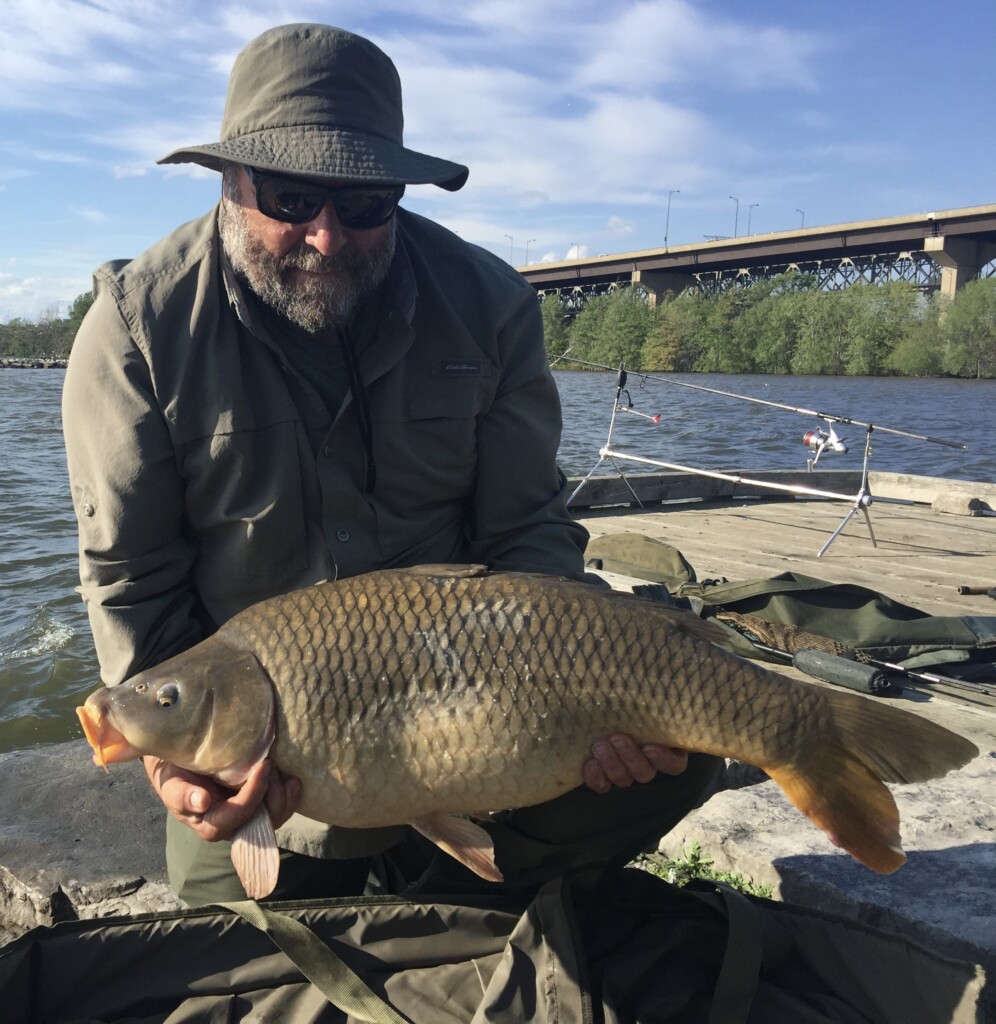 A Good Starting Point
A good starting point before heading out is to consult a bathymetric chart. Navionics WebApp is an app I frequently use to read bottom contour and depth and look for particular "points of interest." These areas of interest will be based entirely on the time of year, shallower for spring, deeper for summer, etc. Head to your chosen point of interest and drag a bare lead across the bottom to determine if it's clear of obstructions. As with any urban fishing location, I highly recommend bringing more than one rig in your rig wallet! 
At one time, Hamilton was an even more industrious waterfront city than it is today. Who knows what nasty snag you may find if, like me, you have a knack for finding them. 
In Conclusion
As a member of the UCC (Urban Carp Collective) and someone who fell in love with carp fishing for the accessibility of the sport, I will never turn my nose up at the idea of inner-city fishing. Don't get me wrong, I too love being out in the middle of nowhere. I love to get away from the noise and confusion. On the other hand, however, I love catching behemoth fish surrounded by onlookers. I love sharing my passion and making people realize that these majestic beasts can be found in places where most people wouldn't even think to wet a line. 
It just goes to show that too many people see fishing as an inaccessible sport. They wrongfully believe that it must be enjoyed from a boat, if at all. I hope this guide helps showcase the valuable (but affordable) fishing opportunities the inner city has to offer. Hopefully, it serves you well on your next fishing adventure! 
Cheers, and tight lines!